We're Hiring!

Interested in working with us as a massage therapist? Give us a call at (310) 831-5700, looking for someone with flexible hours*
L.A. Harbor Health Group, Inc.
643 S. Butte St. (at 7th St.)
San Pedro, CA 90732
Telephone: 310-831-5700
frontdesk643@yahoo.comHours:
Monday: 12 pm - 5 pm
Tuesday, Wednesday, and Thursday: 11 am - 7 pm
Friday (by appointment only): 11 am - 4 pm
Saturday (by appointment only): 10 am - 2 pm
DISCLAIMER: All Chiropractors and Massage therapist are Independent Contractors.
Powered by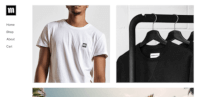 Create your own unique website with customizable templates.